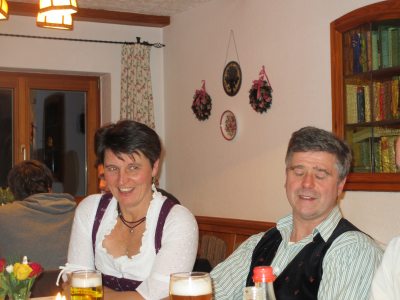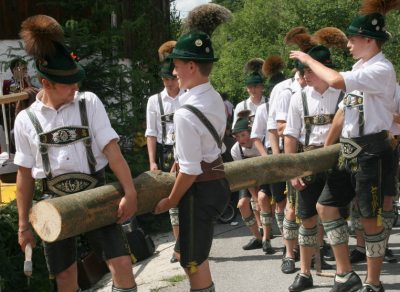 our son Thomas and Markus
Grandma and Grandpa Estermann
Thera are Konrad, Roswitha, Markus, Thomas and Grandma and Grandpa Estermann. We are more than happy to live and work in such a beautiful landscape. We are farmers with our hearts and souls and we love our farm animals. And we gladly share our home and homeland with our guests. Upper Bavaria live.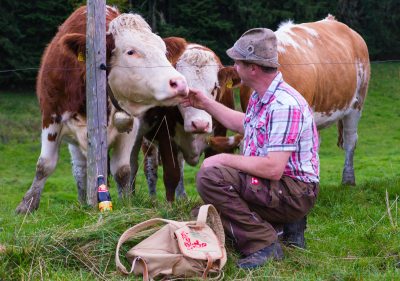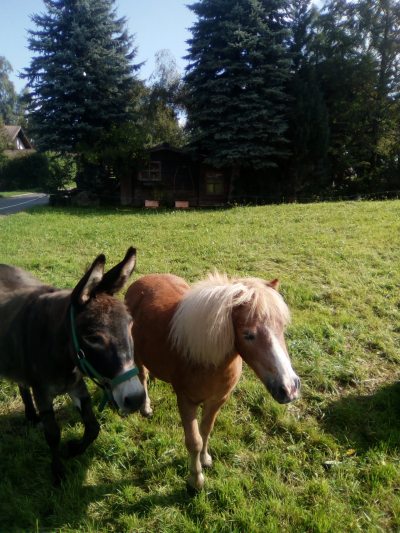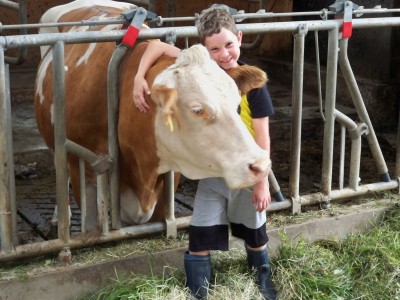 We have numerous milk cows and calves, a donkey, a pony, cats and chicken. For us, ethical husbandry is of utmost importance, we keep our animals in a species-appropriate enviroment:
Our farm animals spend the summer outdoors. on our meadows or on our mountain pastures. Of course. spending their farm holidays at our farm, our little and grownup guests can help out on the farm and on the alp, e.g. feeding the farm animals.